NGUYEN KHANH LY
VIET GARDEN CHILD SPONSORSHIP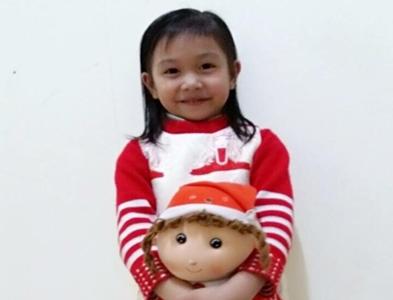 KHANH LY NGUYEN
First name: LY
Date of birth (age): January 09th, 2010
Level reached at school: grade 2
Last year title: good
School name:
Siblings: 01 sister living with her father in Ha Nam province, northern Vietnam
What she would like to do when finished school:
What fun things she like to do: Drawing, playing music
Mother: DAO HOANG LAN (Ms Lan)
Date of birth: November 30th, 1985
Place of residence:12B Nguyen Du Street, Dalat city
Occupation: working at the Kim Long Fresh flower distributor
ID Card No:
Handphone:(VN) 01638061335
Father: Separate from her mother and living far away with his new wife
More explanation why they asking for help
Khanh Ly was born and grown up in an extended family where living with grand-parents, parents, uncles and aunts till her parents separated, then she and her mother had to leave their hometown due to the living pressure. Her mother has to struggle with a little remuneration from unstable work to pay the lease, catering, her education fees and their daily expenses.
Luckily, we found a sponsor for her and this is the second year she is sponsored by a very nice and good-hearted Swiss lady Nelly Husi for the school year 2017 - 2018.