DUC ANH PHAM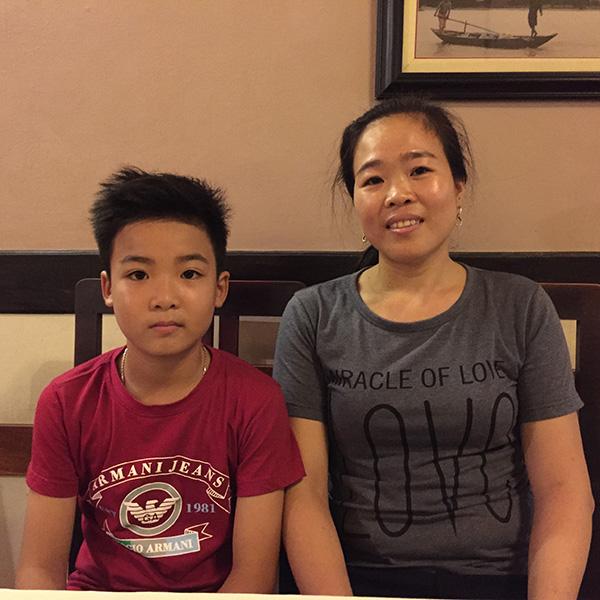 VIET GARDEN CHILD SPONSORSHIP
DUC ANH PHAM
First name: ANH
Date of birth (age): December 7th, 2003
Education (level reached at school): reached grade 08 and studying grade 09 in the year 2017 - 2018 at the high school BUI THI XUAN - NHA TRANG. He won the Fair title last school year (grade 08).
What he would like to do when finished school:
What fun things they like to do:
Family situation
siblings: 01 older sister
Mother: THUY NGUYEN THI
Date of birth: December 24th, 1981
Place of residence: 103 Hoang Dieu street, Nha Trang city, Khanh Hoa province, Vietnam
Occupation: Street book seller
Telephone: (VN) 01652718391
Father: VAN QUAN PHAM
Date of birth: June 4th, 1979
Occupation: Street purse/wallet seller
MORE EXPLANATION WHY THEY ARE ASKING FOR HELP
The family came from Thanh Hoa, the poor area in the north of Vietnam, they have 02 children and they are living on the income from selling books and wallet/purse to tourists In Nha Trang. The tourism situation in Nha Trang is getting worse these years so they are really suffered from their children's school fees.
Duc Anh was sponsored by Nelly Husi and her party from Switzerland for the school year (2015 - 2016) and have being sponsored by Roger and Heidi from the school year (2016 - 2018) and still looking for his sponsors for the next coming school years.